In recent years, daylight (or natural light) has become the most desired natural feature in workplace design, surpassing other elements such as plants and foliage. Why is that so?
Light exposure in the workplace has been linked with better quality of sleep which relates to a healthy mind and disposition. Thereupon, workspaces are facing an increasing demand for natural stream sunshine as it not only boosts positive feelings that aids productivity, it also has a noticeable impact to reducing stress.
For this very reason, designers are not only exploring design possibilities to maximise the stream of natural light in modern offices but are also striking a balance between creation of space with visual privacy at the same time. At ISP, we understand the need for creation of bright spaces that doesn't comprise on the need for privacy. The following solutions offer some insight on how visual and acoustic privacy can be attained without overlooking the importance of natural light.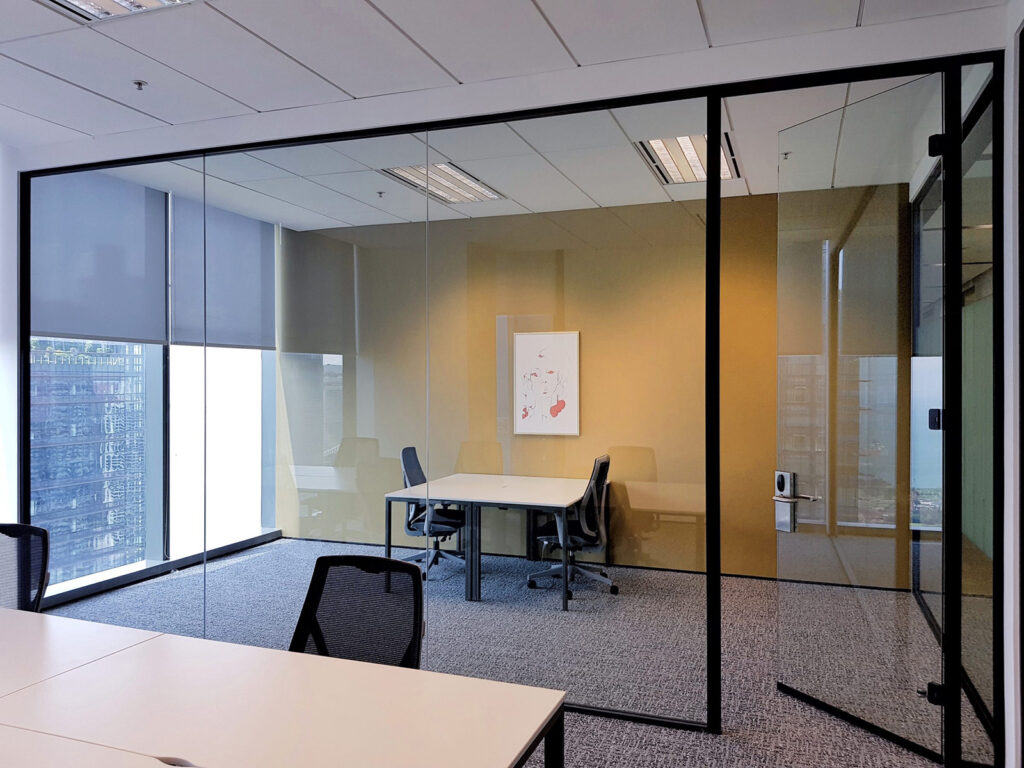 1. Glass Partitions & Glass Doors
Glass partitions and glass doors are an excellent design solution that ensures both daylight and visual privacy. ISP offers both single-glazed (SOLO) and double-glazed (COMO) partitions as part of our main line product. Not only does the glass partitions manage acoustics, they also create private areas which encourage natural streams of light throughout the space. Overall, this design solution ensures that the open-plan aesthetic is not compromised by practical necessities, such as privacy and acoustics.
2. Switchable Glass (or Smart / Magic Glass)
We understand the need for confidential meetings to take place at workspaces and privacy would definitely be of a concern here. In these circumstances, designers can choose to go with ISP's switchable glass – a smart glass product that presents you the flexibility of choosing between openness and privacy with just a flick of the switch.
By default, the glass presents itself in its opaque form which promotes privacy in the workspace, suitable when having a meeting. When switched on, an electrical current is passed through a layer of smart film within the glass, causing the liquid crystal molecules in the film to align, allowing light to shine through and revealing a clear glass panel.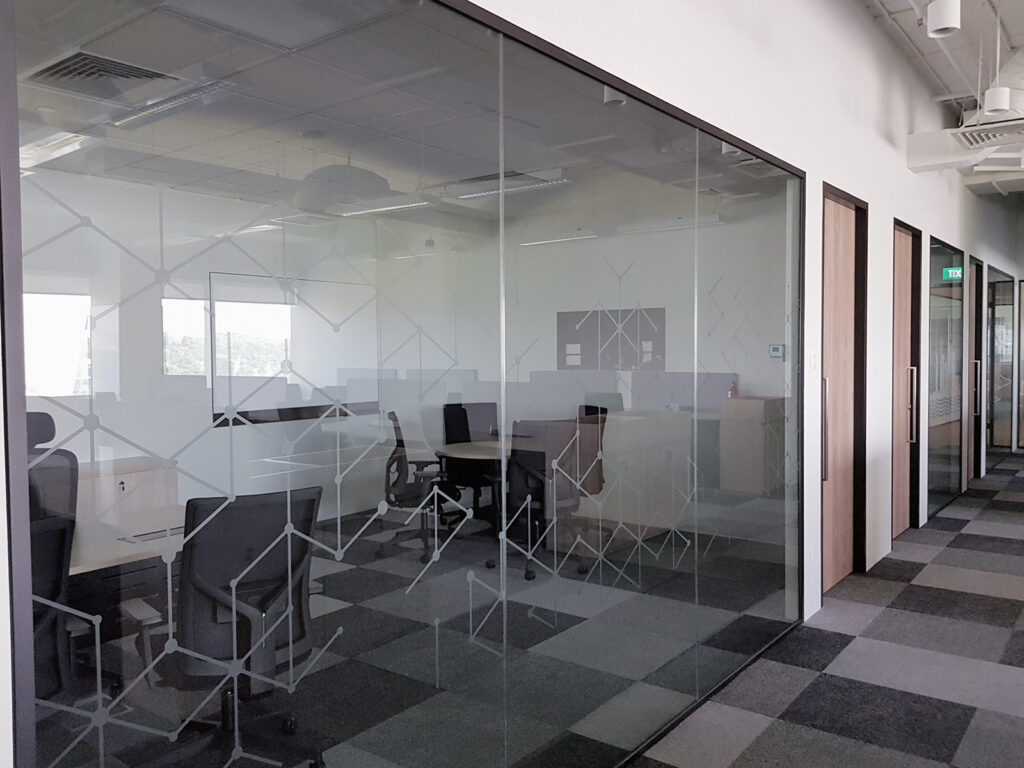 3. Decorative Decal Manifestation
Visual privacy can be achieved through a design which is manifested over a series of glass partitions. Whether it's an applied film or a decorative interlayer, these designs not only look aesthetically pleasing, but they also control the amount of natural light in private spaces. The manifestation gives designers a chance to inject creativity into the scheme whilst also allowed the free will to ensure that natural light is maximised within the space. You can even include your company's logo onto the glass as part of the fixture's design, injecting greater branding element in your workspace.
A good office environment encourages idea generation and collaboration between co-workers, and of course that helps to increase individual and/or group productivity. With the solutions of ISP' glass partitions, designers can be assured to hit the mark on both the aesthetics and functional aspects of workspaces. Get in touch for custom acoustic glass that creates a great working environment today!