A common perception of glass doors is that they are poor performers where acoustics are concerned. Traditionally, it has always been a challenge to effectively seal a closed door, let alone attaining high acoustics performance. In order to overcome this longstanding problem, our team at ISP invested time and effort into research and development (R&D), particularly focused to curb the negative impact that glass doors have on acoustics. As a result of the R&D on door sealing technology, coupled with innovative design, we managed to make huge advances in improving the acoustic performance of our glass doors!
Our improved design approach towards glass doors offer excellent acoustic performance and are ideal for offices and meeting rooms that require a high level of acoustic privacy! With our custom batwing seal and drop seal that are perpendicular to the frame and door stop, it fills the air gaps that may potentially create sound leaks around the door set. For starters, sound insulation rating for our glass doors was computed according to ASTM E413 and have achieved Sound Transmission Class of STC = 37 in its double glazed form.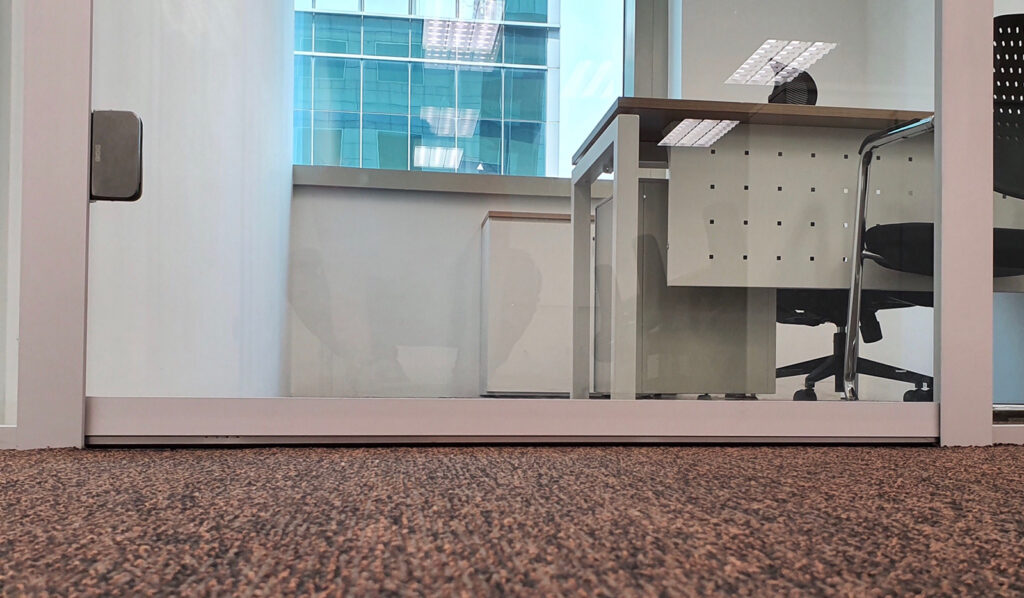 As experts in the advisory and installation of acoustics partitions, we ensure that they are flushed seamlessly against panelling of various finishes. Doors can also be configured to pivot in or out depending on your preference. Our fast-fit interlocking aluminium frames are the perfect match with our tempered glass panels and custom-made heavy-duty hinges.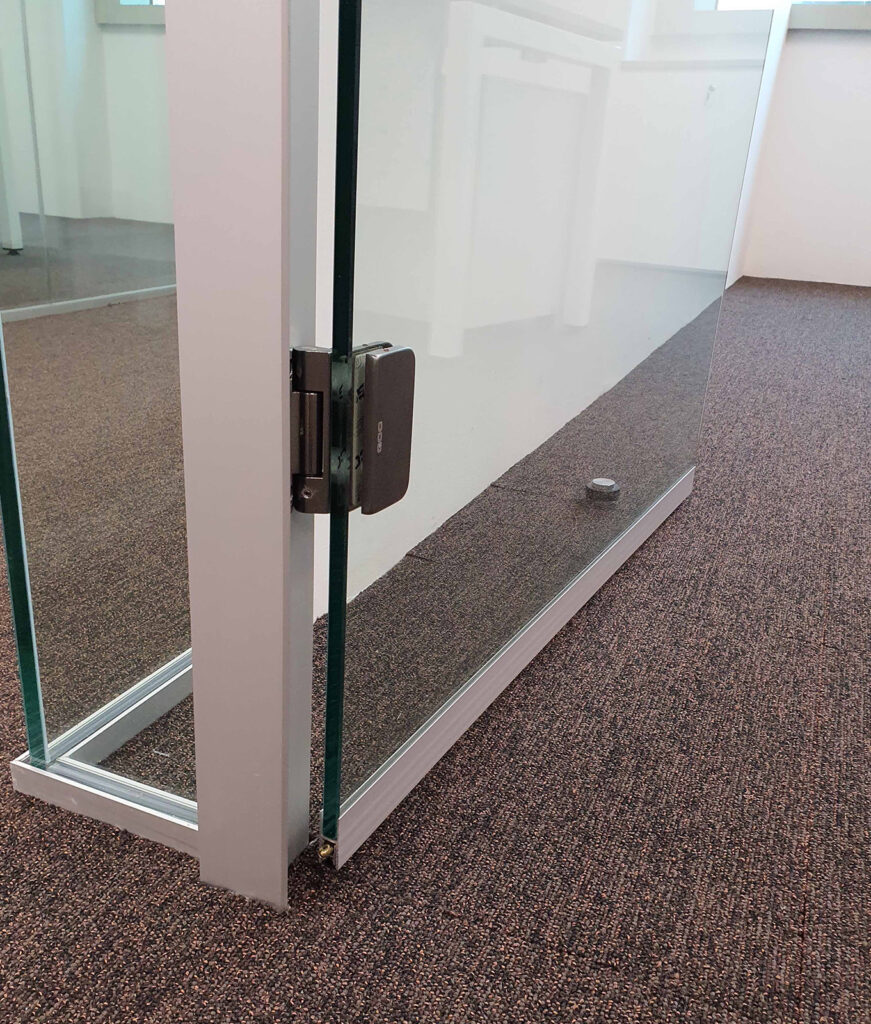 Our doors come mainly in 2 sleek colours – anodised silver and black. However, to open up the endless design possibilities, we are also able to customise this colour via a powder coating technique upon the request of our clients.
Beautifully crafted, we strive to provide our clients with a product that offers the ideal balance between acoustic performances and design aesthetics. Want to find out more on our high performing acoustic partitioning and doors? Get in touch!