Many businesses in the world are embracing open-plan workspace concepts for the merits of a collaborative working approach. However, without the presence of office cubicles, walls and solid partitions, the workspace may be too opened for focused work and confidential chats to take place. Hence, when creating an open-plan office layout, it is important to consider providing sufficient visual privacy for employees.
In this article, we will look at three ways on how office partitions and designs can help to foster a collaborative workspace without compromising on visual privacy.
1. Smart Glass for Office Partitions
Also known widely as Switchable Glass, or Magic Glass. It allows the flexibility of choosing between openness and privacy at the flick of a switch. When switched on, an electrical current is passed through a layer of smart film, which changes the properties of the glass and instantly turns it from opaque to transparent.
Versatile and stylish, the smart glass is a popular choice of office partition for board rooms and conference rooms. Above all, smart glass can be integrated with single-glazed or double-glazed glass partition systems easily.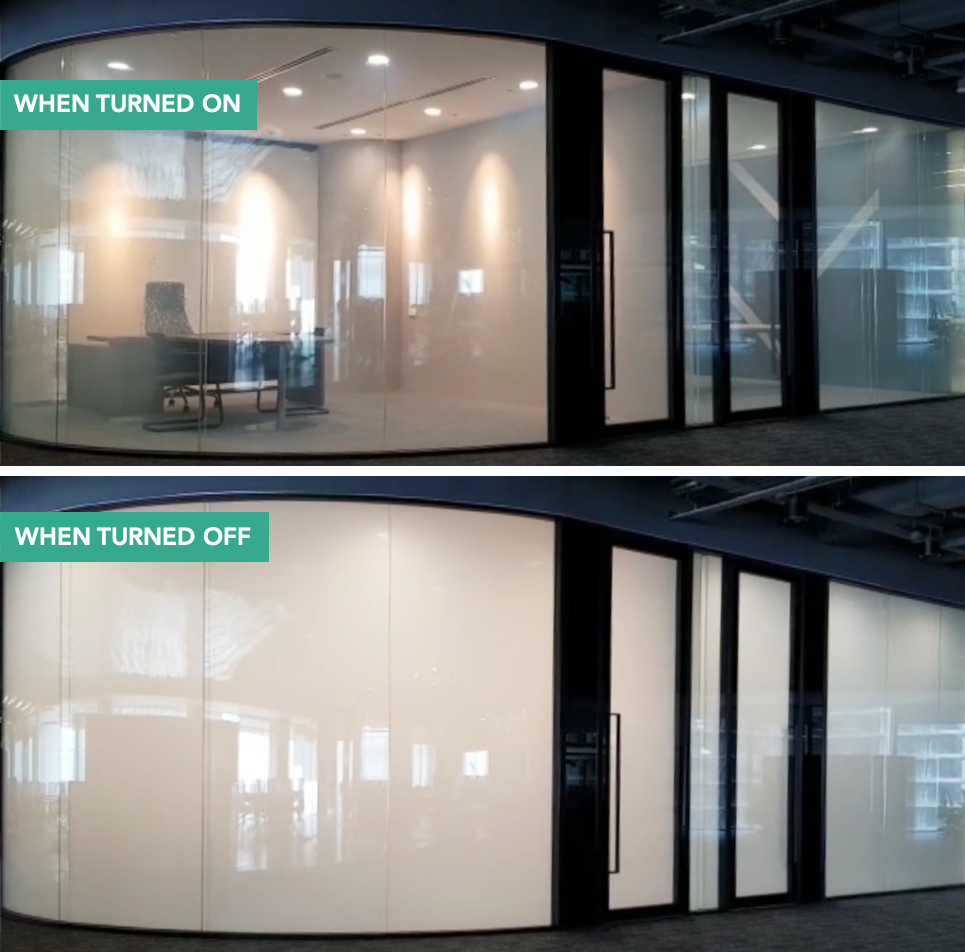 2. One Way Mirror Glass Partition
When constructing open-plan workspaces, office owners can integrate one-way mirror partition for rooms intended for confidential presentations or discussions.
The one-way mirror partition displays a reflective surface on one side and a transparent one on the other. A common usage of this design is to place the reflective surface facing the common work area. Hence, when an employee walks past the meeting room, they will only be greeted with their mirror reflection. The one-way mirror partition helps to not only provide elements of privacy but also maintains the design flow of the office.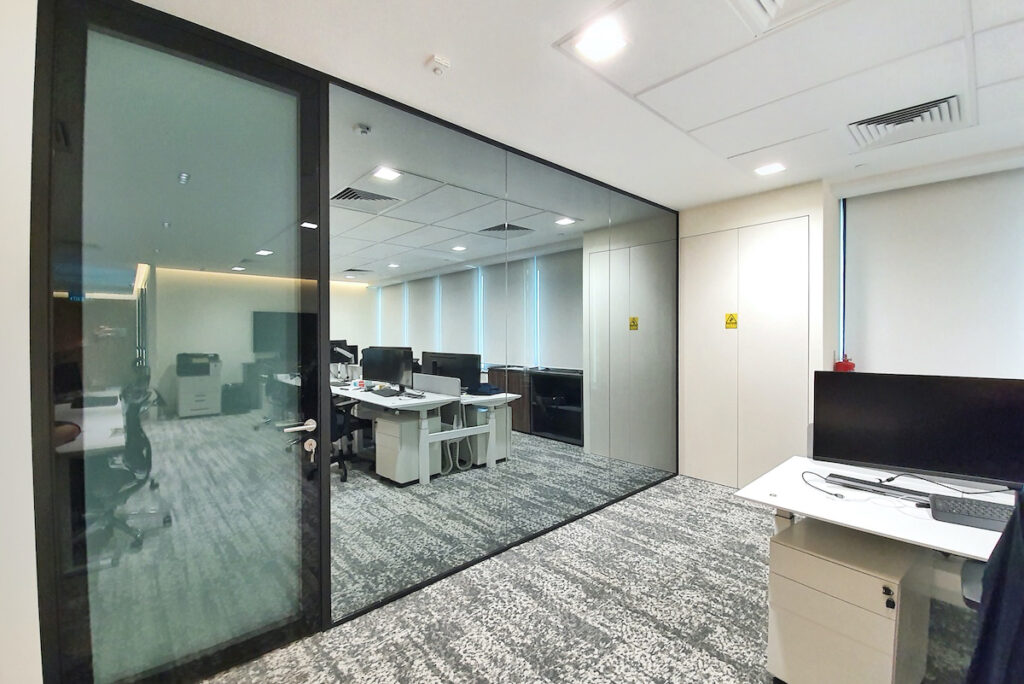 3. Glass Manifestation
Glass manifestation is a lightweight film which is applied on a glass partition surface. From fully frosted designs to solid bands and simple patterns, companies can select the glass manifestation design that suits their privacy requirements. Fully customisable with a wide variety of options, manifestations are also attractive visual elements that bring character to the partition design and contributes to overall workspace aesthetics.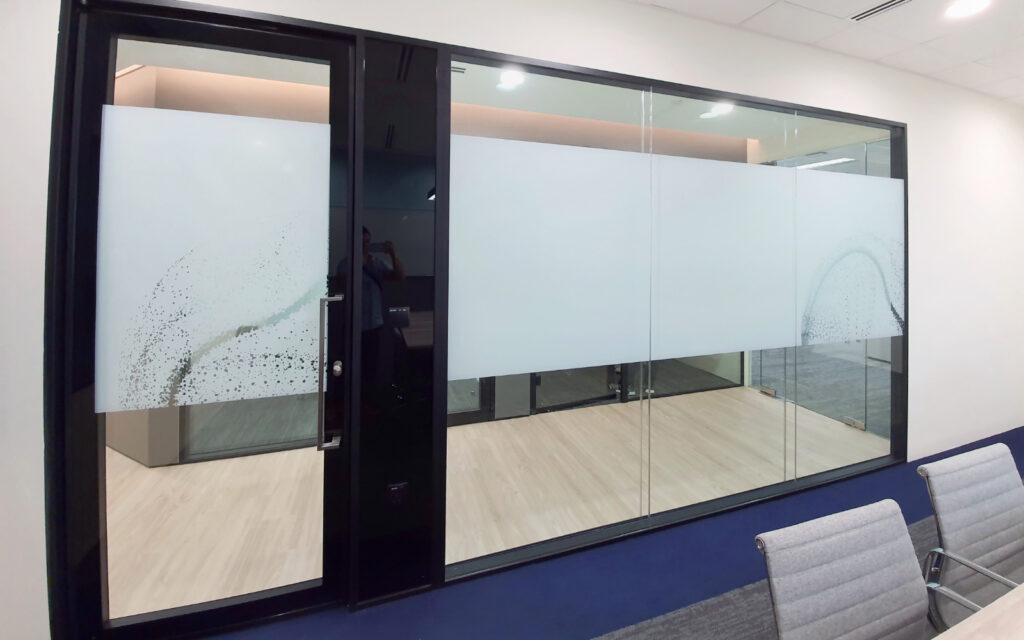 ---
All in all, when creating an open-plan workspace, it is important to take into consideration the aspect of workspace privacy. Smart glass, one-way mirrors and glass manifestations are highly effective methods to ensure visual privacy without compromising the purpose of an open-plan workspace. Good office designs are essential in creating a comfortable environment, which results in a happier and productive workforce!